Fun Play opens in Seattle Premium Outlets, Tulalip on August 26, 2023.
Funtastic Playtorium - Best Indoor Playground in  washington
Indoor playground for kids (ages 1 to 10 years)
Welcome to the Funtastic Playtorium
Imagine a safe, fun-filled world where play is as unlimited as your child's imagination; a place where activities abound and smiles and laughter rule the day. Imagine allowing your child free reign to explore and interact while still under your watchful eye. Lucky for you and your kid, you don't have to imagine such a place. As one of the largest indoor playgrounds in the Washington, Funtastic Playtorium is the local favorite for both parents and kids alike. Kids age 10 and under can enjoy hours of untethered delight as they romp, run, jump, slide and tumble their way through our indoor play area and obstacle courses. Parents can enjoy a little downtime as they observe their kids enjoying themselves in a safe and secure indoor environment. Parent of a toddler? No worries, we've got them covered with their own special play area where bigger kids are not allowed and all of the play equipment is designed for little hands and feet, making playtime enjoyable for even the tiniest toddler. Whether you're looking for a fun afternoon activity or you're interested in booking our indoor playground for your child's birthday party, Funtastic Playtorium is the premier indoor playplace for kids!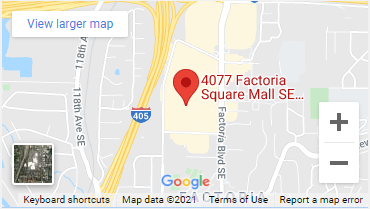 4077 Factoria Square Mall SE
Bellevue, WA 98006
Business Hours
Monday-Thursday - 11:00am – 7:00pm
Friday - 11:00am – 8:00pm
Saturday- 10:00am - 8:00pm
Sunday - 11:00am – 6:00pm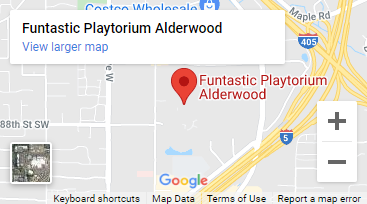 3000 184th Street SW Suite 676
Lynnwood, WA 98037
Business Hours
Monday-Saturday - 11:00am – 8:00pm
Sunday - 11:00am – 7:00pm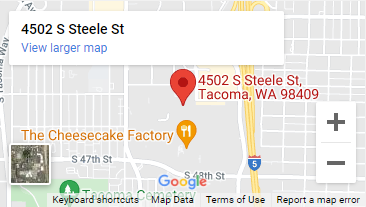 4502 S Steele St,Tacoma
WA 98409
Business Hours
Monday-Saturday - 10:00am – 8:00pm
Sunday - 11:00am – 6:00pm