Fun Times, Affordable Prices!
If you're looking for a fun place for your little one to roam free and play, our indoor playground in Bellevue offers an exciting adventure regardless of the weather! Located within the Factoria Square Mall, Funtastic Playtorium offers engaging activities in a safe, fun-filled environment. Kids ages 10 and under can roam free for hours at a time, jumping, sliding, romping, and frolicking!
Weekdays : ( Monday to Thursday)
Unlimited Playtime - $11.99
Extra Adult - $9.99
* One adult free with each paid child admission!
Weekends (Friday to Sunday) & Holidays**
Unlimited Playtime - $13.99
Extra Adult - $9.99
*One adult free with each paid child admission!
** Holidays based on Bellevue School District calendar.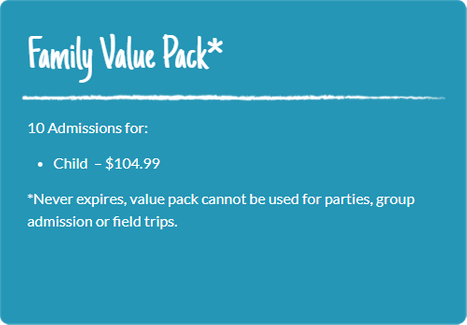 Pricing
At Funtastic Playtorium in Bellevue, we're proud to provide a safe and exciting indoor playground for children and parents alike. Whether you're looking for somewhere to go with your kids on a rainy weekday, or you need a great venue for your child's birthday party, our indoor play area is perfect for children ages one to 10. Our private event room's make birthday parties and private parties a breeze. We offer juices and packaged snacks to fuel playtime for your little ones; however, if you prefer to bring your own snacks, sandwiches or treats, we do allow outside food and beverages as well!
Drop-in and play or schedule your family event or birthday party at our safe and fun indoor play area today! Browse our gallery to view images of our indoor playground or check out our FAQ to learn more about our indoor play place. Stop by Funtastic Playtorium in Bellevue today and see why we were named a Redtri Seattle Totally Awesome Award Winner for Ideal Indoor Play Spaces in 2016.