Funtastic Play Time
Where Fun Never Ends For Kids!
4 Reasons To Bring Your Child To An Indoor Playground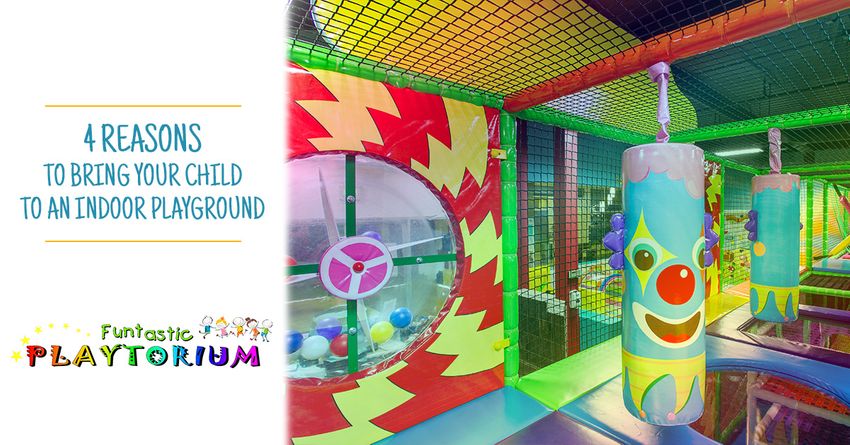 At Funtastic Playtorium in Washington, we believe that a playground is your child's own world of growth and adventure. Aside from the social benefits that playgrounds offer, they also allow kids to keep active and engaged. Unfortunately, trips to the playground can be delayed or rescheduled because of inclement weather, which is why we've created in indoor play place where children can run, play and explore, regardless of the weather forecast. While there are many benefits to bringing your child to Funtastic Playtorium for an afternoon of play, below are a few of our favorites.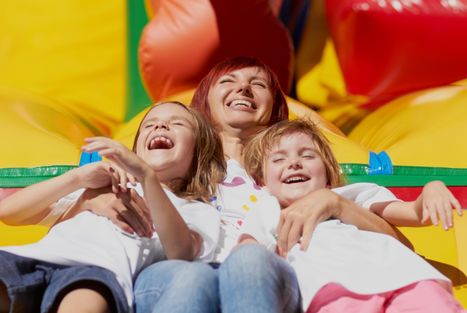 Improve Your Child's Physical Strength
As you may already know, child obesity has become a global health problem in our country. According to The State of Obesity, childhood obesity rates have remained around 17 percent for the past decade. While good nutrition and physical activity are extremely important for infants, toddlers and young children, it can be difficult to encourage physical activity if you don't live near a park or play place. At Funtastic Playtorium, we encourage children to use their imaginations when they explore our fun and exciting indoor playground. Whether they're climbing our safe and educational rock wall or sliding down twisty slides, children of all ages can improve their physical strength by simply enjoying our interactive environment.
Coordination & Balance Practice For Children
If your little one is still learning to walk and run, an indoor play place is a great environment for them to work on their coordination and balance skills. Not only will your young child gain confidence in their bodies and motor skills, they'll have the ability to watch other children play as well. As many parents know, children feel encouraged to try something new when they see other kids partaking in an activity. An indoor play place will give your child the freedom and ability to explore new things while providing them with the comfort of a safe and friendly environment.
Enhanced Toddler Development
Since developmental stages vary from age to age, indoor playgrounds that cater to kids and toddlers continue to grow in popularity. At Funtastic Playtorium, our unique indoor play place was specifically created to enhance the development of children ages 1 to 10, to encourage individual growth and problem solving in a fun and exciting environment. Our indoor playground features a variety of props that encourage crawling, balancing, and socialization for young children. If you're tired of your little one's eyes staying glued to the television or iPad, bring them to Funtastic Playtorium for an afternoon of fun-filled activities.
Early Social Interaction & Communication
Indoor playgrounds provide a plethora of social benefits for young children. When you bring your child to an indoor play place, they will have the ability to interact with children both older and younger than them. At Funtastic Playtorium, we encourage children to make friends and interact with others so they can learn to work as a team, take turns, and communicate ideas properly. This can be especially beneficial to young children who are not enrolled in school, giving them a head-start on social etiquette in a larger group setting.
Funtastic Playtorium is proud to offer a fun and exciting indoor playground for kids in Bellevue. Whether you're looking for a fun activity to do with your child on a rainy weekend, or you're looking for the perfect venue to host your child's birthday party or private party, your child will love exploring our indoor play place. If you're interested in learning more about our indoor playground, browse our FAQ online or check out our Gallery of photos online. Book your next event with Fantastic Playtorium or stop by our indoor playground today!
Indoor playground for kids (ages 1 to 10 years)