Funtastic Play Time
Where Fun Never Ends For Kids!
Fun Activities To Try With Your Little One Over Winter Break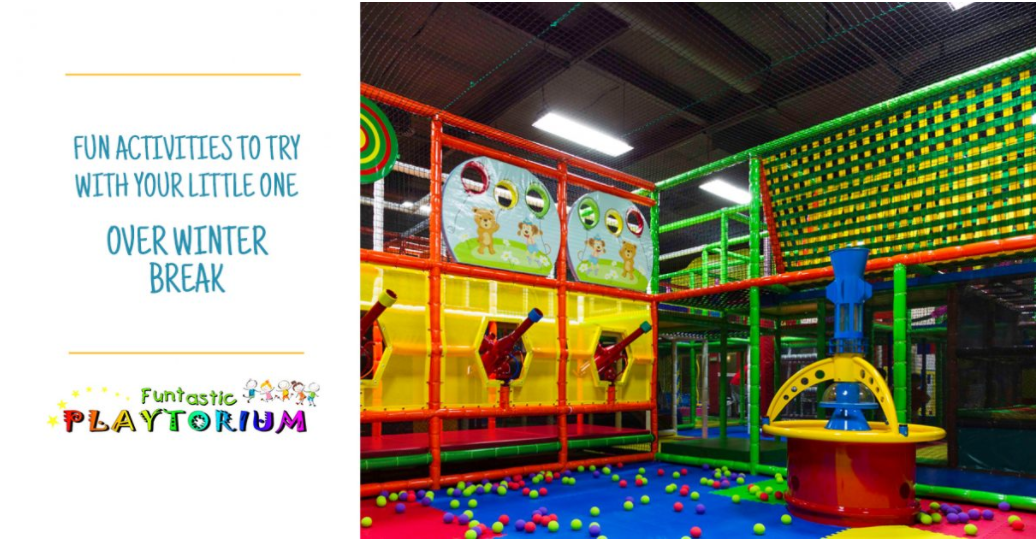 The holidays are here, and your little adventurer is likely out of school and ready to enjoy the season. As a parent, this can be a fun time to bond with your child, but it can also demand a lot of energy. Instead of staying in and playing video games this holiday season, we suggest getting up and moving around to have a fun, healthy experience. Children aged 10 and under throughout Washington can visit Funtastic Playtorium to experience a bright, exciting adventure. Our indoor playgrounds in the Bellevue area deliver safe, exciting activities for kids of all ages to roam free and just have fun. You can visit our locations in Factoria or Alderwood to see just how awesome the experience can be. We host birthday parties, private parties, and we have even hosted Blippi at both of our locations!
If the winter break is making your little one anxious for adventure, be sure to read up on a few of our suggestions to get moving this holiday season. Then, be sure to visit our indoor playgrounds, where the fun never ends!
Try Out Ice Skating
This is the perfect time of year to clear out the rust and try your hand at ice skating. Children of all ages can enjoy the pursuit of mastering this skill, as it works on hand-eye coordination while burning a lot of energy. Ice skating can prove to be a fun family experience that puts everyone in the holiday spirit, weather permitting.
Go to a Trampoline Park
Older children have the exciting opportunity to visit one of the numerous trampoline parks across the Seattle area. These facilities take the joy of jumping on a trampoline and spread it across the entire facility, allowing everyone involved to bounce and play. Safety is always a top priority, so be sure you read the rules and regulations carefully!
Bring Out the Tumbling Mats
Families that don't want to deal with the weather can stay in and turn their home into a personal gym. If you are in possession of soft, foam mats, be sure to spread them across the floor to allow your child to tumble, frolic, and burn all of that stored energy. If the kids are not intrigued by gymnastics, why not introduce an array of obstacles to create a course? This method provides an ideal outlet for your little one to climb, crawl, and run free.
Visit Our Indoor Playground
The joy of running through an obstacle course can provide a lot of fun, which is why our indoor playgrounds provide Bellevue children with an expansive facility that features every type of activity. From slides, ladders, and suspension bridges to foam cannons, mind games, and more, your child will have everything they need to run wild and just be a kid. This may be the perfect opportunity to let your child run around; be sure to check out our gallery to see the fun for yourself!
Contact us today with any questions you have, and be sure to visit our indoor playgrounds today to see just how fun our facilities can be!
Indoor playground for kids (ages 1 to 10 years)