Funtastic Play Time
Where Fun Never Ends For Kids!
Looking for an Indoor Playground This Winter? Visit Funtastic Playtorium Today!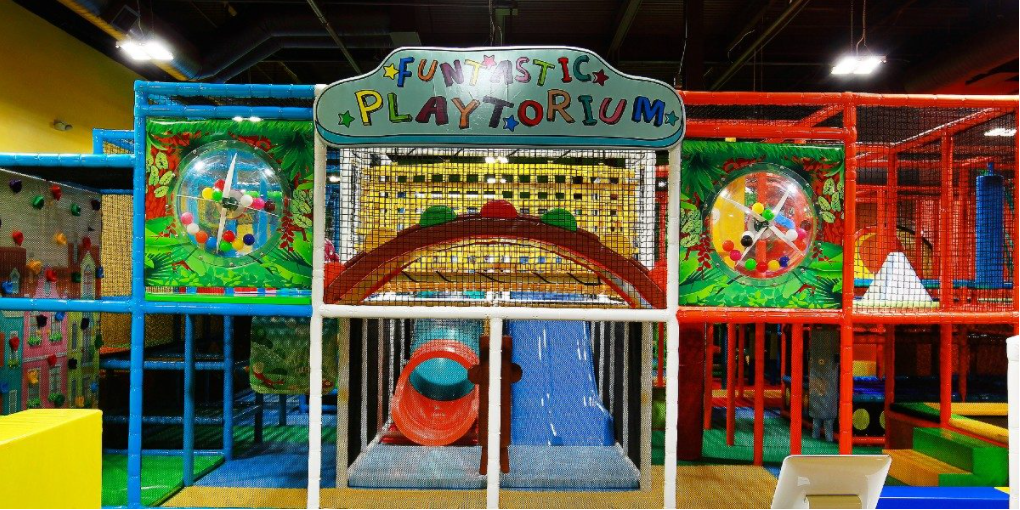 The holidays are here, which for many children signifies the end of outdoor playtime. Washington is known to be cold and wet, pushing many families to look for a secure place to run free and have fun. Many kids have experienced the fun and excitement of Funtastic Playtorium firsthand! Our Top Rated Local® indoor playgrounds in Bellevue and Lynnwood provide the perfect opportunity for kids to roam and explore in the warmth and security of our locations. No matter the weather, we're confident that your little one will leave our playground happy!
If you're curious about the value of our indoor playgrounds this winter, keep reading to learn more about visiting Funtastic Playtorium. We proudly offer fun experiences at our locations in the Factoria Mall and Alderwood Mall, and we will be happy to answer questions you may have!
Age-Specific Fun
Funtastic Playtorium is designed to be a blast for all ages, including our soft play area, which features a range of fun activities. Your little star can dance on our musical keyboard floor mat or climb away on the nearby rock wall. This area also features a built-in trampoline and a foam pit for added excitement. This interactive learning area delivers plenty of excitement for young scientists, and it will be sure to keep your child engaged and engrossed in the fun. Little ones can learn all about shapes, colors, and more!
Our indoor playgrounds in Bellevue and Lynnwood offer Toddler Areas for kids younger than 35 months, with the rest of the facility intended for kids under the age of 10. If you're looking for an age-appropriate place for your little one to roam free and explore this winter, be sure to stop by one of our two locations!
Super Spins
In the opposite corner is our Octopus ride, which can hold up to four adventurers at a time. Crawl, sit, and ride on this delightful spinning creature, or sit and spin on the nearby swings. If your little one watches the adventures of Blippi, they may remember this area from learning about fruits.
Fun Foam Pits
In addition to running, spinning, and playing, your little one can try the foam area in our indoor playground for added fun. The center of our indoor play area features foam balls and blasters, sharpening your little one's skills while also enhancing the excitement. They can also collect the balls and place them in one of numerous tubes and vacuums nearby, creating a fun flurry of foam for everyone.
Awesome Obstacles
While running amok, your child will be challenged with a number of fun obstacles. Be ready to watch the excitement unfold as your little one ducks, dodges, and climbs their way through, providing the fun of scrambling outdoors without worrying about the weather. Funtastic Playtorium is designed to maximize the fun in a manner focusing on learning and skill building, allowing your little scientist to explore at their leisure. From the obstacle course to the slide, your little one will be fully engaged for hours to come!
Plenty of Space for Parents
You want your little ones to run off and explore, but of course you'll want to keep an eye on their adventures. Funtastic Playtorium offers a comfortable, relaxing experience for parents. Our indoor playground is placed in the center of the building, with a hallway along each side to give parents a perfect view of their child's activities. No matter where your little one runs off to, you can watch from the comfort of a nice stool or chair. All of our indoor playground equipment can be viewed for complete peace of mind, and we take pride in creating a safe, secure facility for children to roam free.
We Offer Kids' Birthday Parties, Too!
If you're interested in our parties, you can learn more about fun and effective our venue can be! Funtastic Playtorium offers birthday specials and private events at our indoor playgrounds in Bellevue and Lynnwood, allowing you to host an amazing time for everyone. These parties are fun and affordable, and come with a range of services to help relieve your stress.
Book now to secure your party this winter, and be sure to contact us if you have any questions or concerns. We look forward to seeing you!
Indoor playground for kids (ages 1 to 10 years)