Funtastic Play Time
Where Fun Never Ends For Kids!
Looking for Blippi's Indoor Playground? Visit Funtastic Playtorium Today!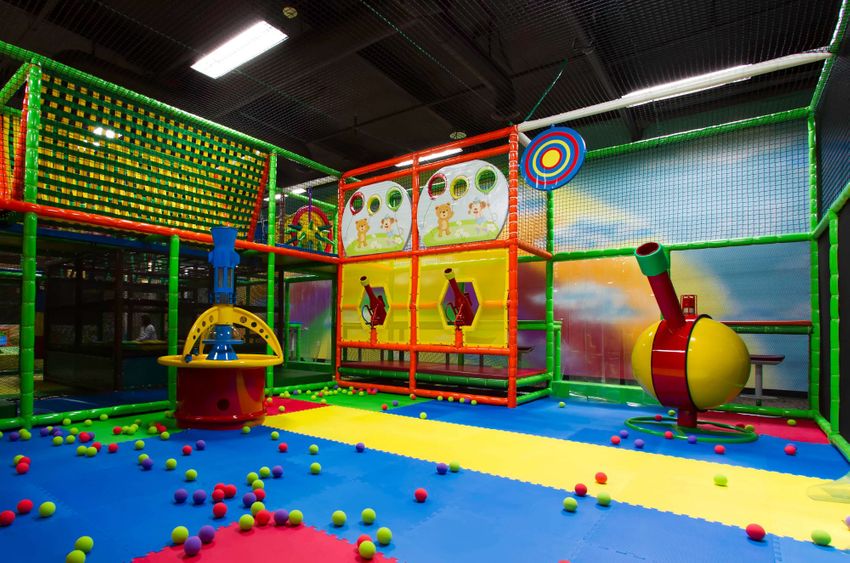 Despite the vast changes in technology, children still love to roam, frolic, and play freely. Kids spend their time running, talking, and learning, adapting to the world around them in a way that focuses on having fun. One new sensation that has taken the world of children's learning world by storm is Blippi. This young man has donned his colorful glasses and clothing to teach children about the world around them in an engaging manner. Recently recognized as one of the most successful YouTubers of today, Blippi and his videos have transformed how kids learn through online media.
If you are on this page because you are looking for the indoor playgrounds that Blippi plays at, you're in luck! Funtastic Playtorium is proud to be your Top Rated Local® indoor playground Bellevue and Lynnwood, and Blippi has filmed videos at both our Factoria Square Mall and Alderwood Mall locations.
Before visiting our Blippi playground, be sure to learn more about who this gentleman is and who he is before scheduling some play time at Funtastic Playtorium!
Who Is Blippi?
Also known as Stevin John, Blippi is the facilitator for an exciting new craze that makes learning exciting and fun for today's children. Blippi has gained a lot of popularity over the years, creating a sensational program that young children cannot get enough of. Check out Blippi's YouTube channel, and you'll find over 100 educational videos tailored for children. Beyond making fun and informative, Mr. John also works with the Make-A-Wish Foundation, sells educational toys, and more.
The Value of Watching Blippi's Videos
Children love to run free and play, which is why it can be easy to see why so many children love watching Blippi at work. From the songs to the lessons, Blippi is sure to teach your kids about how the world works, whether it's colors and counting or learning about construction, biology, and anything in between.
Parents are raving about the quality and integrity behind Blippi's songs and videos, and many reach out to inquire about the bright and colorful playgrounds in his videos.
Want to Play at Blippi's Playground?
Our friend Blippi is always traveling the world, looking for the best places to play and learn. Many kids and parents have gone online to search for Blippi's indoor playground, only to find that he has spent a lot of time at both of our locations!
Funtastic Playtorium is proud to provide the bright, colorful, and clean playground for your child to roam free and play on. Whether you plan on making this an educational experience, or you simply want to see your little explore on their own, our indoor playgrounds provide a safe setting chalked full room for kids to run free and have fun.
We're also nominated for the 2019 Golden Teddy, Seattle's reader-driven award that highlights the best local places to visit for families. Our indoor playgrounds are proud to provide an ideal setting for children to roam and play, which is why you should tune back in on June 28 to see who the winners will be!
Reserve Your Party Today
We are always reserving private and birthday parties at both our Alderwood and Factoria locations. Parents are always excited to see how fun and affordable both of our indoor playgrounds in Washing can be, providing a safe and exciting environment for your little ones to run free and be themselves. Ready to get started? Contact us today to reserve your child's party, and be sure to visit one of our indoor playgrounds in the Factoria Square Mall or at our Alderwood Mall location. We look forward to playing with you!
Indoor playground for kids (ages 1 to 10 years)