Funtastic Play Time
Where Fun Never Ends For Kids!
Our Indoor Playground is Temporarily Closed – Here Are 4 Activities to Have Fun at Home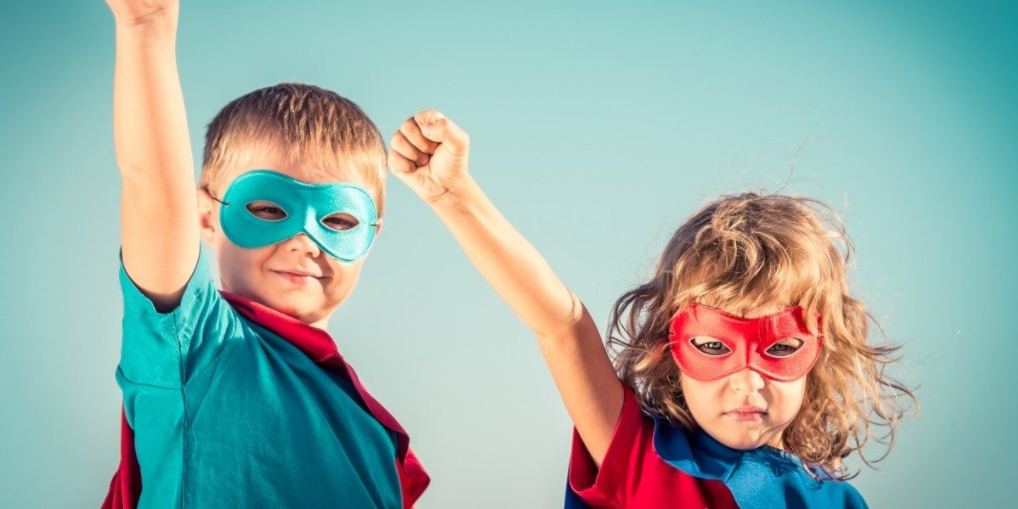 Our country is currently going through some dramatic and stressful changes. In the short-term, this stay-at-home order will restrict a variety of activities and gatherings. It also means that many families are at home with little to do. If your children are ready to get out and expel some energy, it can help to create a plan in order to provide the right outlet.
Once you've established a plan for school activities, meal times, and other essentials, it's time to focus on play. Studies have shown that running, climbing, jumping, and imagining all help a child to learn. As Washington's favorite indoor playground, Funtastic Playtorium provides safe, clean facilities for kids of all ages to roam free and play to their heart's content. We are currently closed, but that doesn't mean that your family is doomed to boredom.
Keep reading for five activities to generate some fun for your little one while everyone is home. You can also browse our blog for other tips and activities from our kid's birthday party place to generate some fun.
Create an Obstacle Course
Funtastic Playtorium believes that playtime is essential for every childhood. Allowing your little one to roam free and explore is very beneficial to their development, and has been shown to boost self-esteem and social aptitudes as well. In honor of previously created pillow forts, your family can craft a fun obstacle course. Combine movement, climbing, hand-eye coordination, and timing to get your kids engaged in a whole-house adventure. You can incorporate some educational themes into your play, such as trivia games and scavenger hunts. With the right design, your kids can find hours of entertainment throughout your home.
While the electronic toys are entertaining and simple to operate, they do little in terms of imagination and playtime. Funtastic Playtorium focuses on play as a tool for kids to have fun and grow. Check out our gallery for some inspiration on how to create your own obstacle course!
Build Your Own Adventure
For those with backyard space and energetic little ones, now may be the right time to create an outdoor adventure. You can dust off some stored lumber to create the platform for a pirate ship, or move the furniture to compile a comfortable castle. Parents and their kids will need to be creative in coming up with the right outside activity. Whether you want to break out the fishing poles and cast out into the yard for paper fish or wish to hunt for a long-lost toy in need of saving, going outside to get some fresh air can help make things better!
Have some chalk? Cover your porch in fun activities to keep your kids engaged, including hopscotch, four-square, and more. This can introduce fun physical exercise into simple playground activities. Parents have gotten creative and instructed their little adventurers to create a maze made out of chalk, as well as tracing one another to create self portraits, drawing the globe with all the planets, and more.
Schedule a Virtual Playdate
Staying at home all day can put social strain on adults, but what about children? If your little one is eager to catch up with friends, go on an adventure, or simply wants to talk with someone their own age, it can prove beneficial to schedule an online playdate. Based on your child's age and skill level, this playdate can include a variety of fun activities, including similarly shared board games, taking turns while reading, building with blocks and comparing ideas, and more. The parents can compile unique activities suited to their children's likes, such as a team science experiment or art project.
Catch Up on Educational Videos
When the time comes to settle down, it may prove tempting to put on cartoons and relax. With social distancing creating serious downtime, many families have turned to educational resources for entertainment. Your little one may be a huge fan of Blippi, who happens to love visiting our indoor playgrounds in Bellevue and Lynnwood. You can watch Blippi play on our equipment while learning colors and more. Once things have returned to normal, you can visit one of our play areas in Washington to let your child explore the same playground that Blippi visited!
Take a Virtual Tour of Our Indoor Playground
Times are difficult, but before we know it, things will be back to normal and our kids will be vying for some playtime. You can learn more about our indoor playgrounds at the Factoria Square Mall and the Alderwood Mall by taking a virtual tour on our homepage. Funtastic Playtorium is here to serve as your go-to indoor playground in Bellevue and Lynnwood, providing a safe, fun, and interactive environment for children ages 1 to 10 to have a great time.
Have questions? You can contact us online. We hope to see you here soon!
Indoor playground for kids (ages 1 to 10 years)