Funtastic Play Time
Where Fun Never Ends For Kids!
Want To Play Where Blippi Does? Visit Our Indoor Playgrounds Today!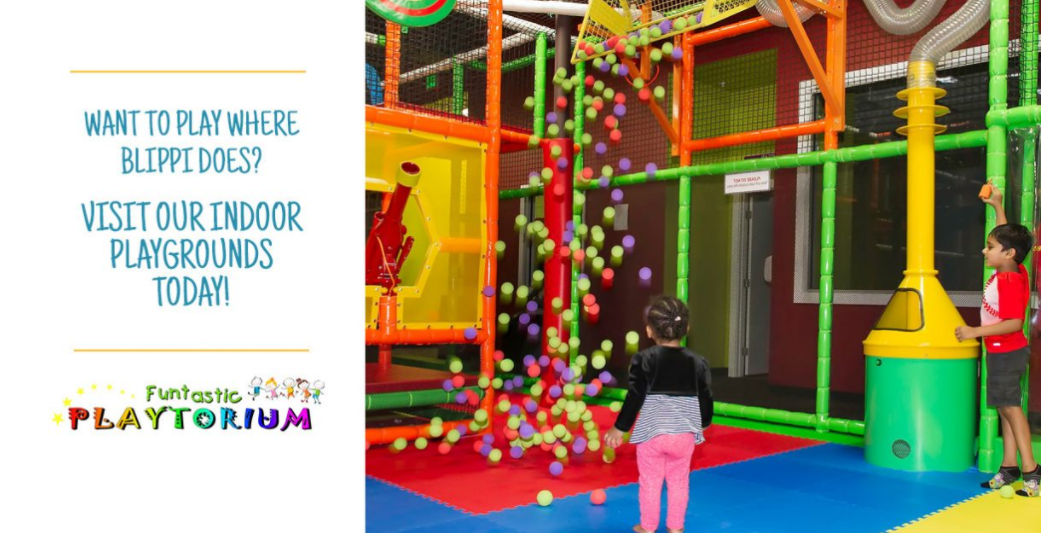 Children love to run and play, plain and simple. If your little one has had their eyes glued to Blippi's YouTube channel, then they have likely seen the colorful kids' indoor playground that this educational guru uses to teach about colors, shapes, and more. Blippi has become an online sensation, providing fun and exciting videos that help young children to develop a fascination for learning about the world around them.
While your little one can't ride a horse or go snowmobiling with Blippi, he or she can certainly run and play at our indoor playground in the Alderwood Mall to try some of the adventures described in his videos. Funtastic Playtorium is proud to provide the best indoor playgrounds in the Bellevue area, and our locations in Factoria and Alderwood ensure that little adventurers have all of the space they need to run and be a kid.
Before you visit our indoor play areas, be sure to watch the videos listed below to get your child amped about the fun and excitement that Funtastic Playtorium has to offer. We also do private parties and birthday parties, so be sure to call us today to reserve your fun!
Learn Colors
The colors that comprise our world come in all hues, but learning them can be a serious challenge for your little learner. In this video, Blippi visits our indoor playground in Bellevue to highlight how exciting it can be to learn your colors. Follow his trek through our safe, colorful facility to see just how much fun your child can have. From foam cannons to suspension bridges, lily pads, slides, and more, kids of all ages can find the perfect space to roam free and explore. Our facility is tailored to provide a complete collection of fun toys to promote learning, including a variety of colors, textures, and puzzles to keep your little one thinking.
Blippi loves playtime, and so do we! Visit our Bellevue location today to see the fun for yourself, and be sure to call us with any questions!
Learn About the 5 Senses
In this fun-filled video, Blippi visits our Alderwood Mall location in Lynnwood to provide a fun way to learn about the five senses of the body. Your child can watch this video to learn how sight, smell, touch, taste, and sound comprises the world around us. Not only does Blippi take the time to go into detail with his fun way of explaining things, but he also runs and plays every step of the way to show how fun learning can be. If you leave near our Alderwood location, feel free to stop by to see how fun and exciting our indoor playground can be!
After millions of views, Blippi has succeed in creating a fun, engaging program that shows kids how exciting learning can be. He also has succeeded in showing our indoor playground to millions of children and parents who absolutely love the layout of our facilities. Now, you can bring the fun to life by taking your little one to one of our indoor play areas across Washington state. Contact us to learn more about our fun and safe adventures, and be sure to reserve your private party today!
Indoor playground for kids (ages 1 to 10 years)